ERASURE #1-10 executed during a 3 months residency at the Danish Art Workshops and supported with Kvadrat´s velvet Harald. Intuition, removal, cross-fertilization, cross-over. Working towards clarity. In the process a moderation occurs that eventually leads to the final work. The final work thus becomes a representation of the process and consequently formulates the following work with ERASURE in 2020 and 2021.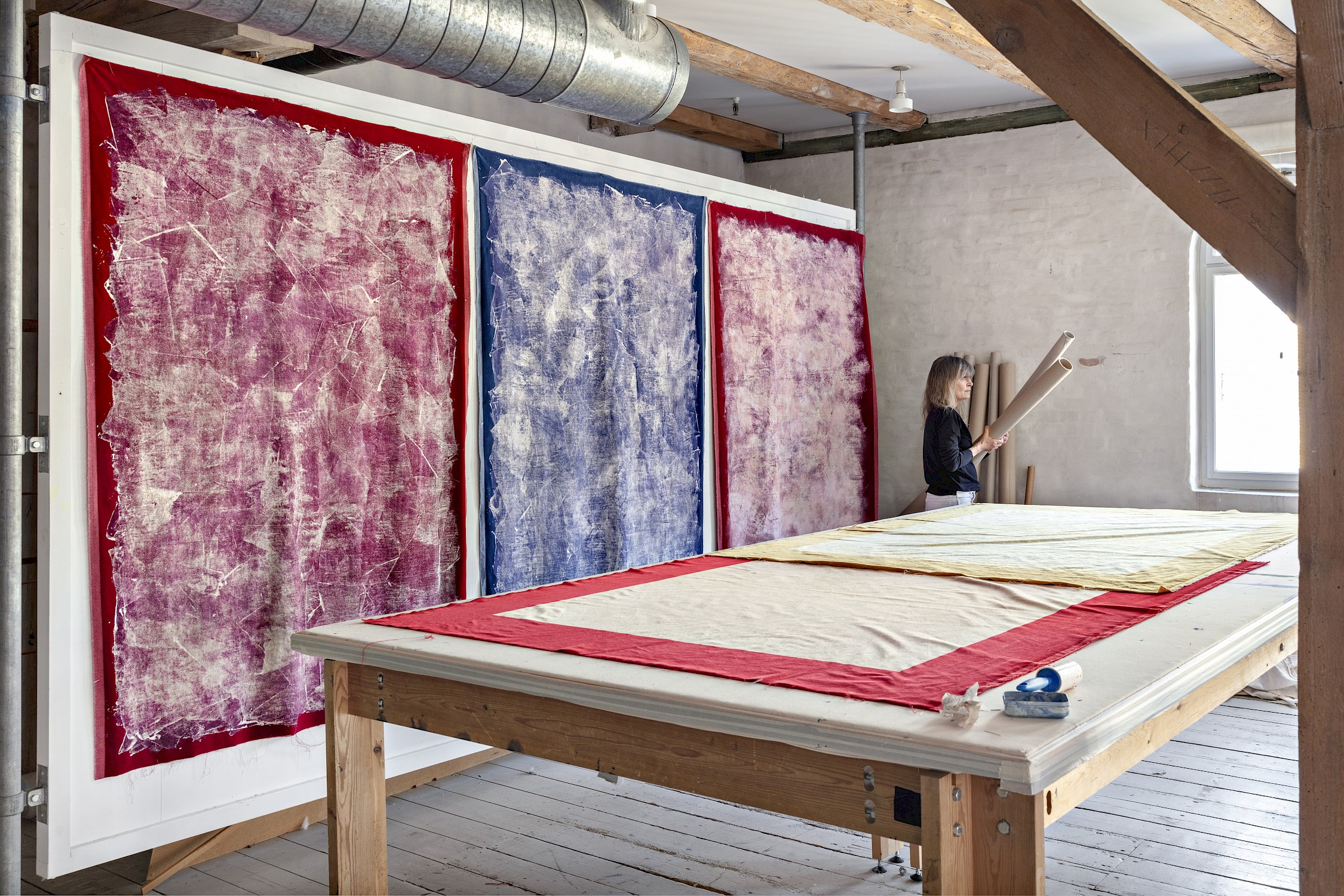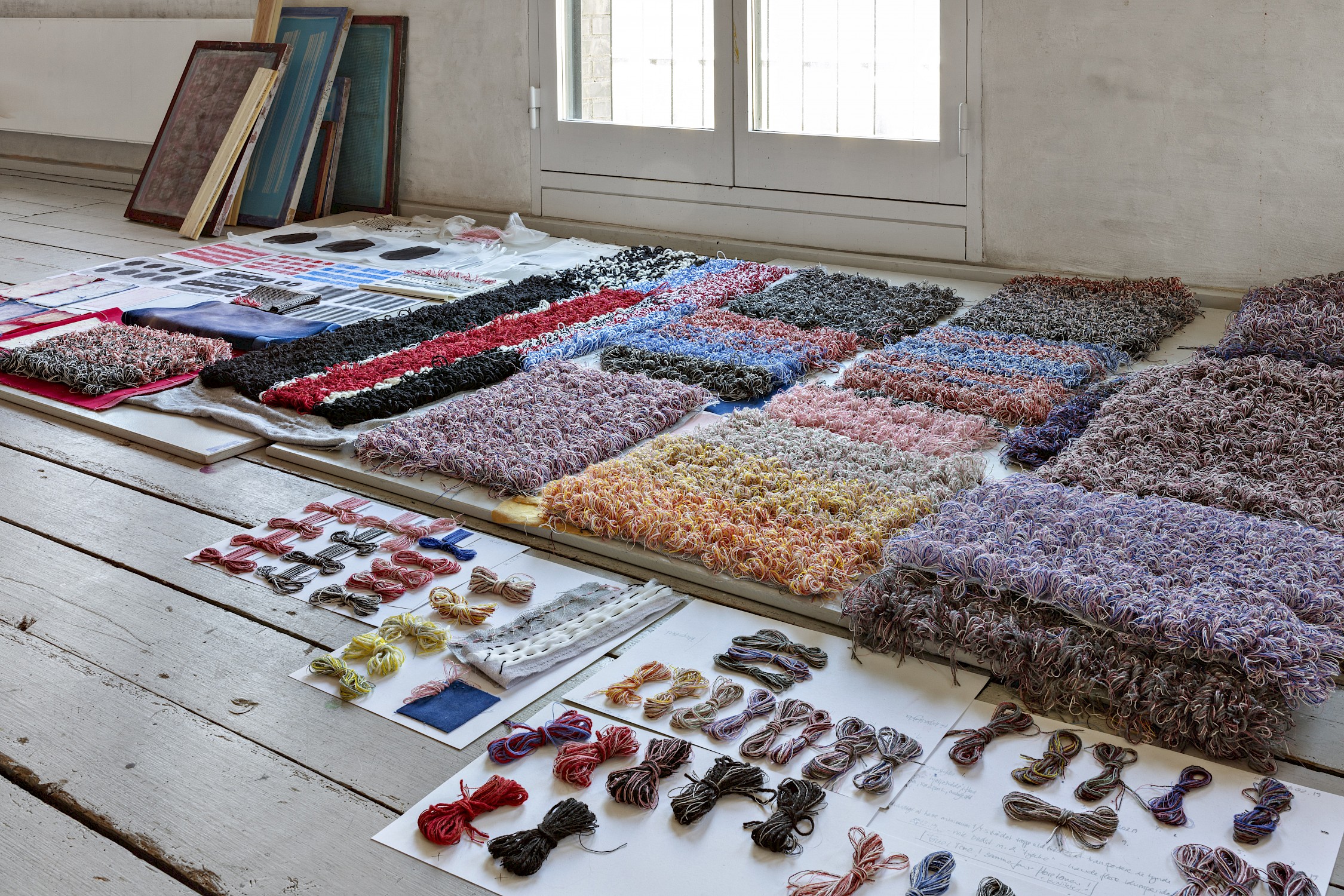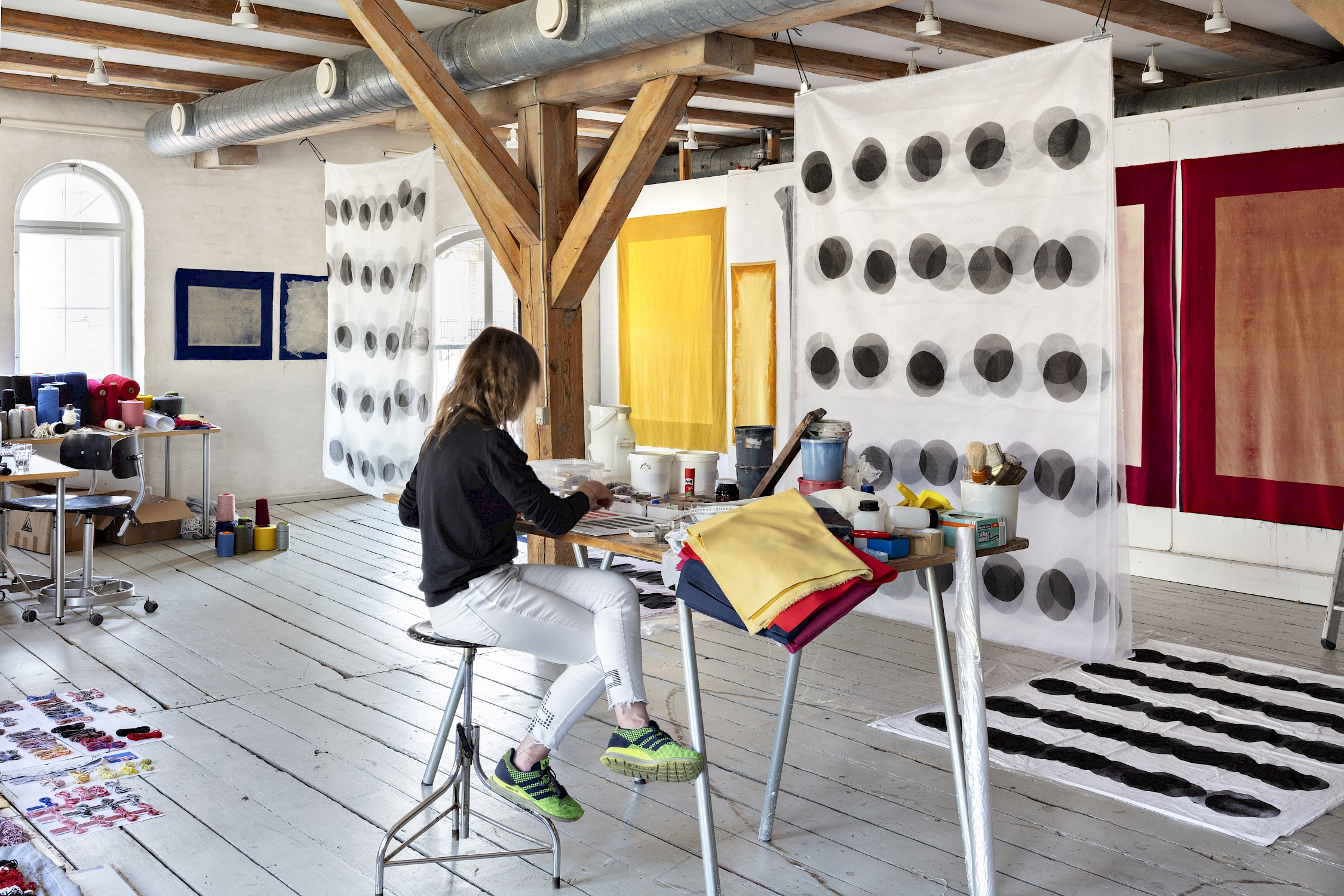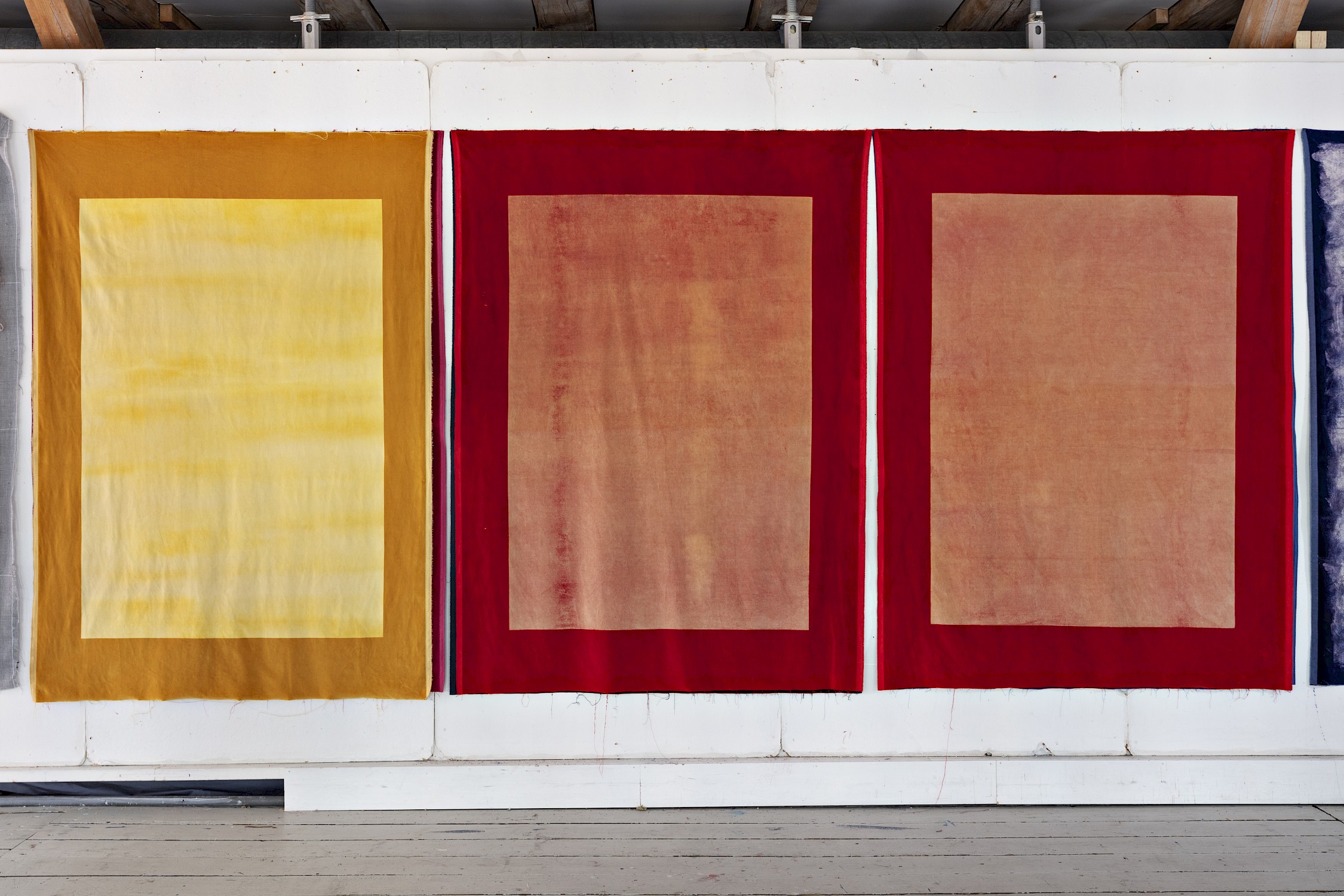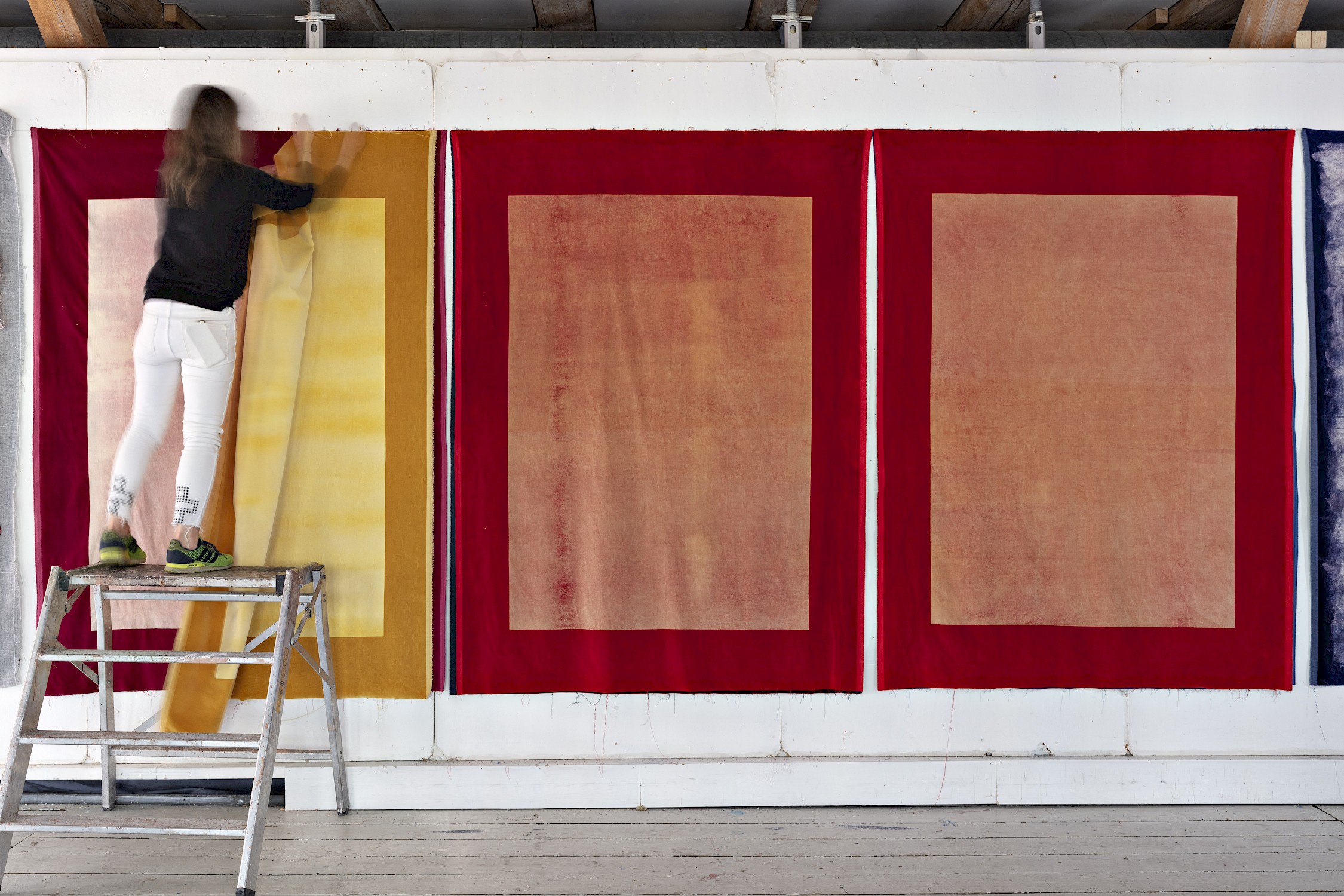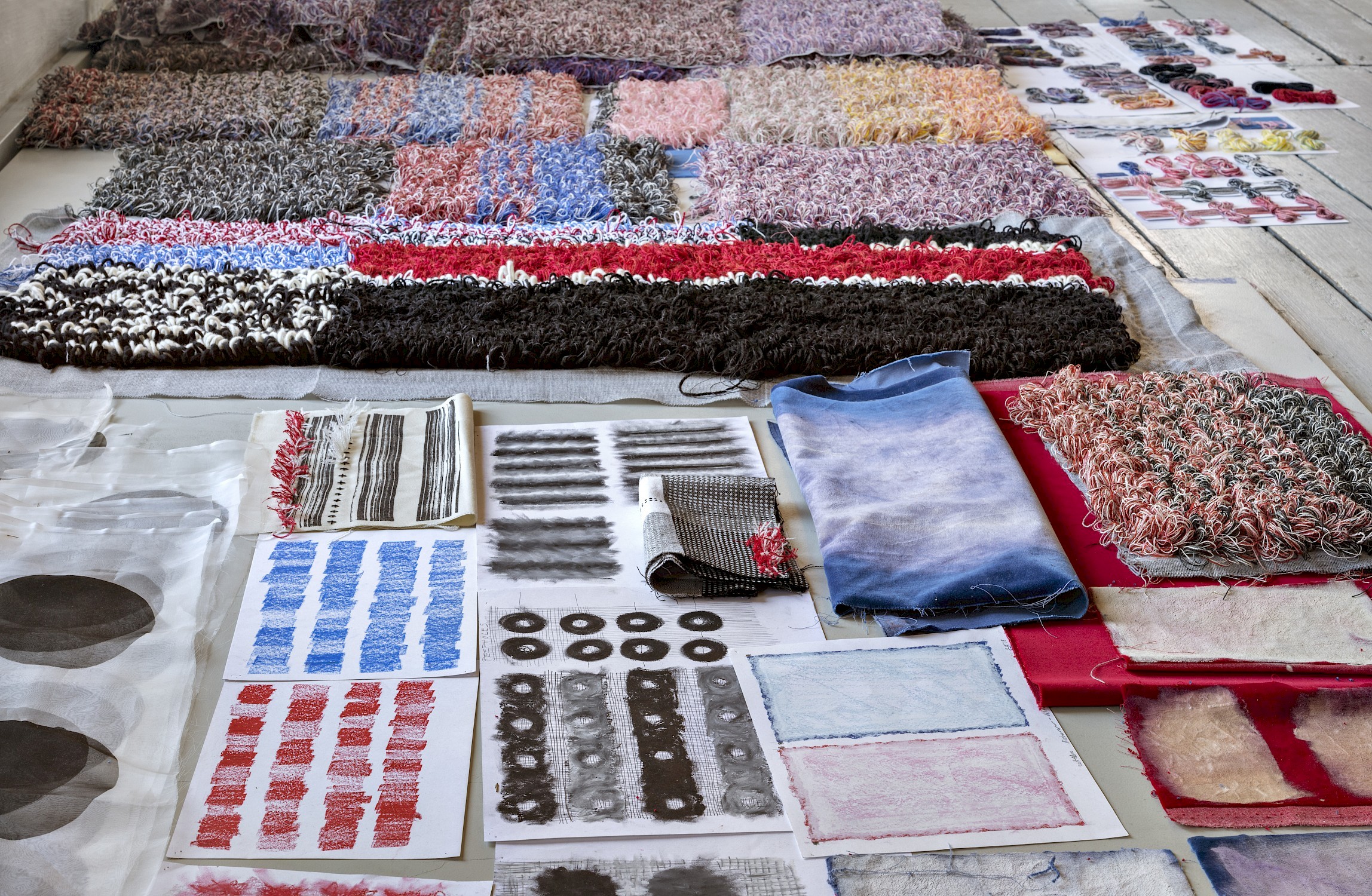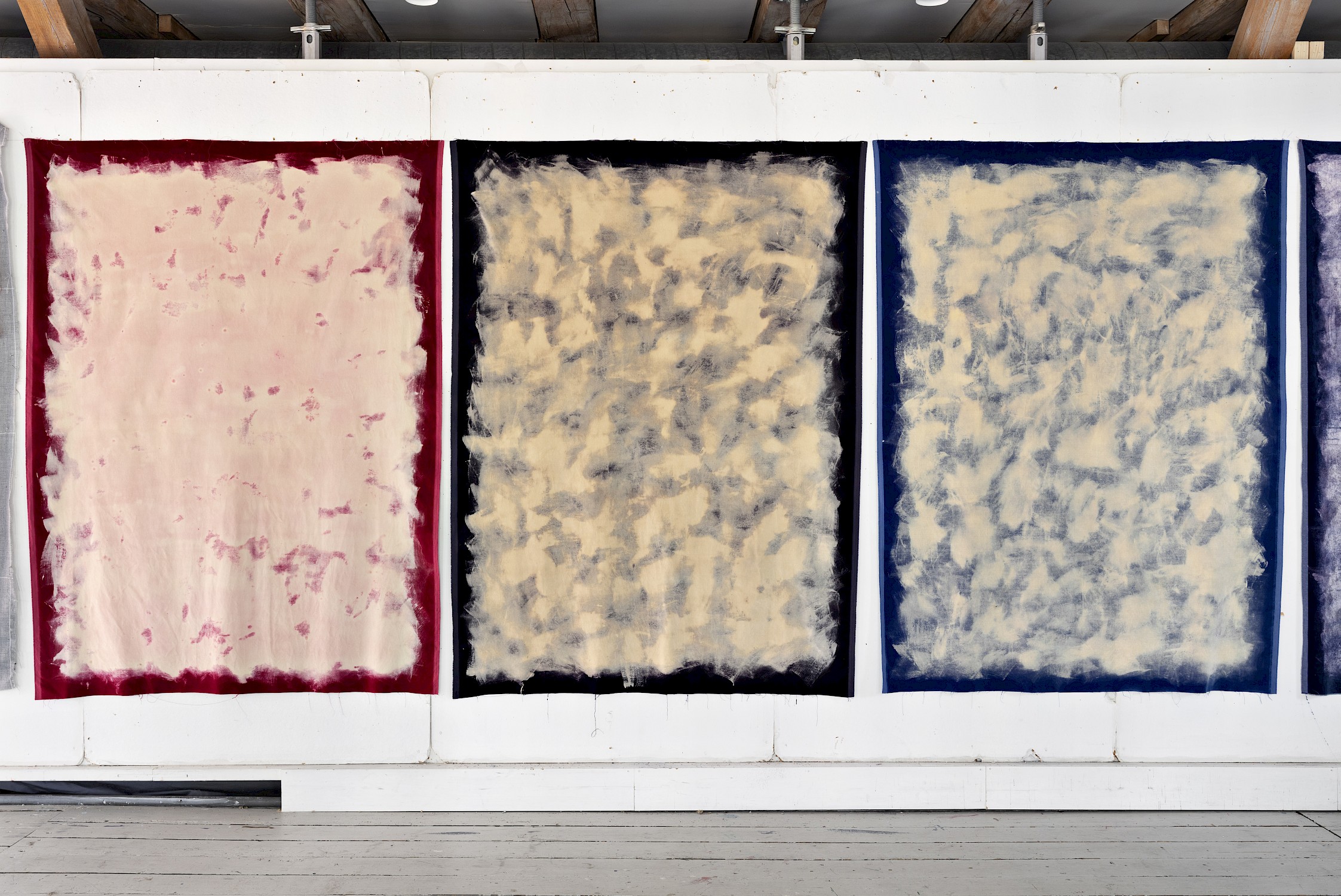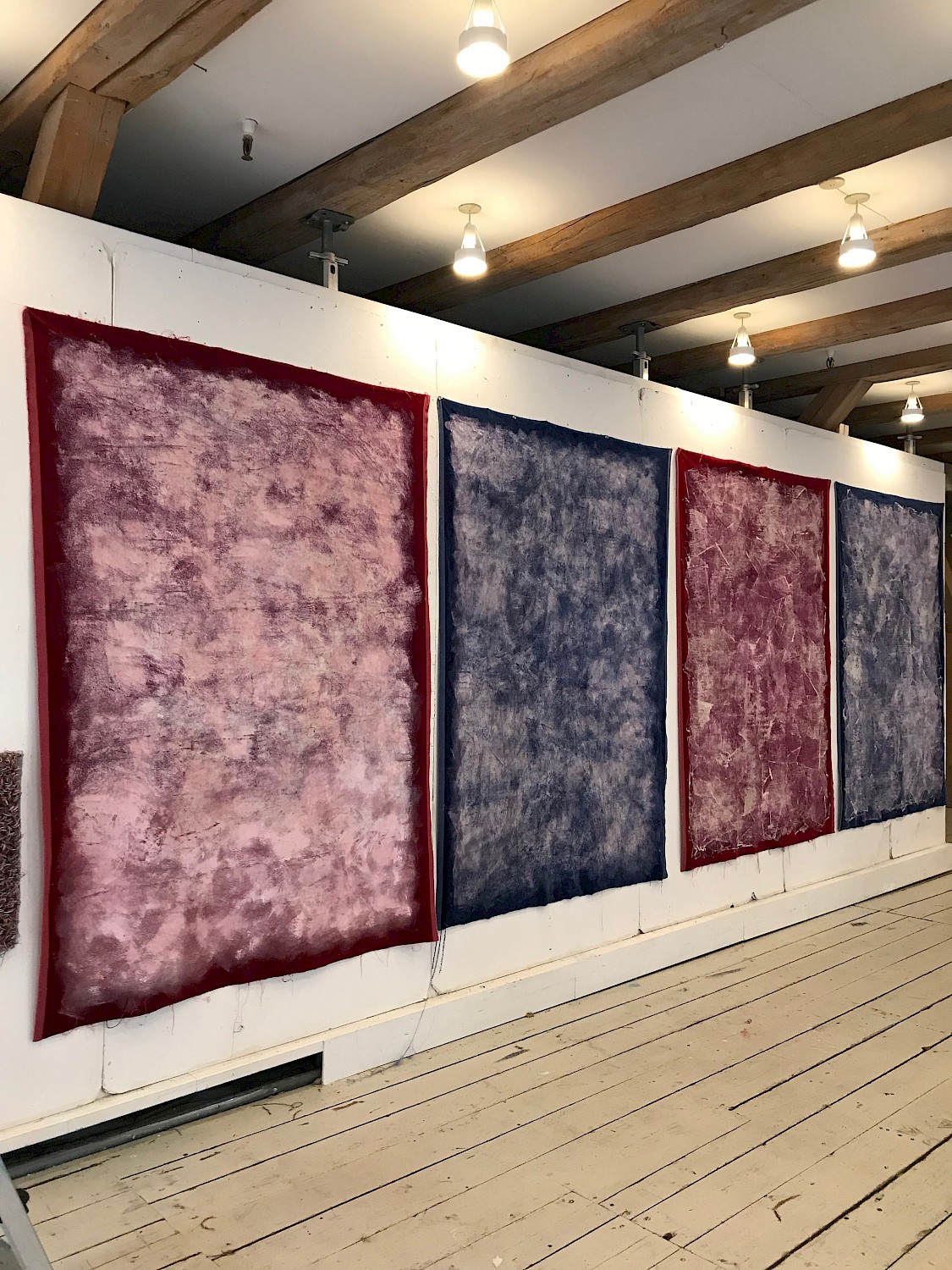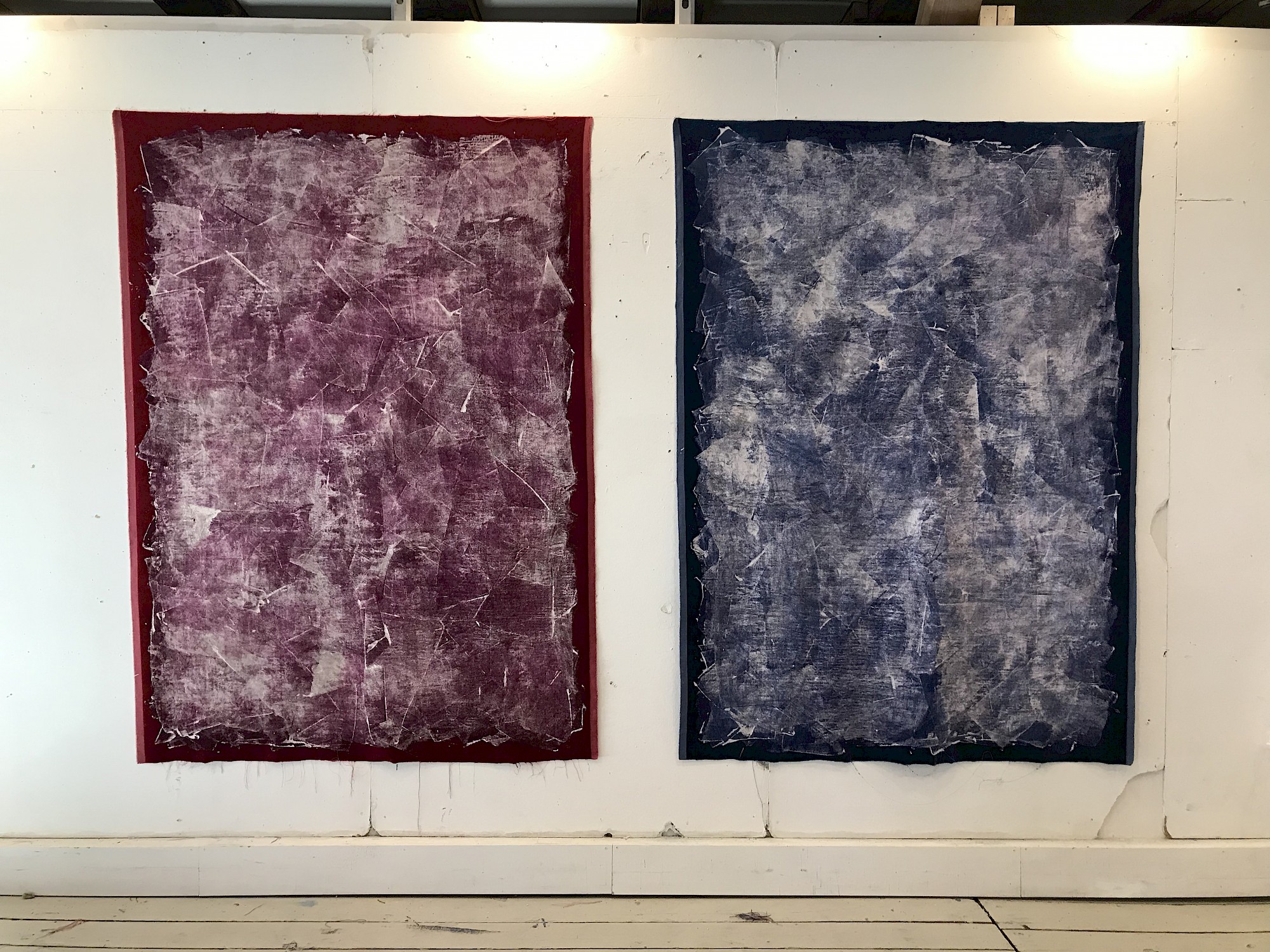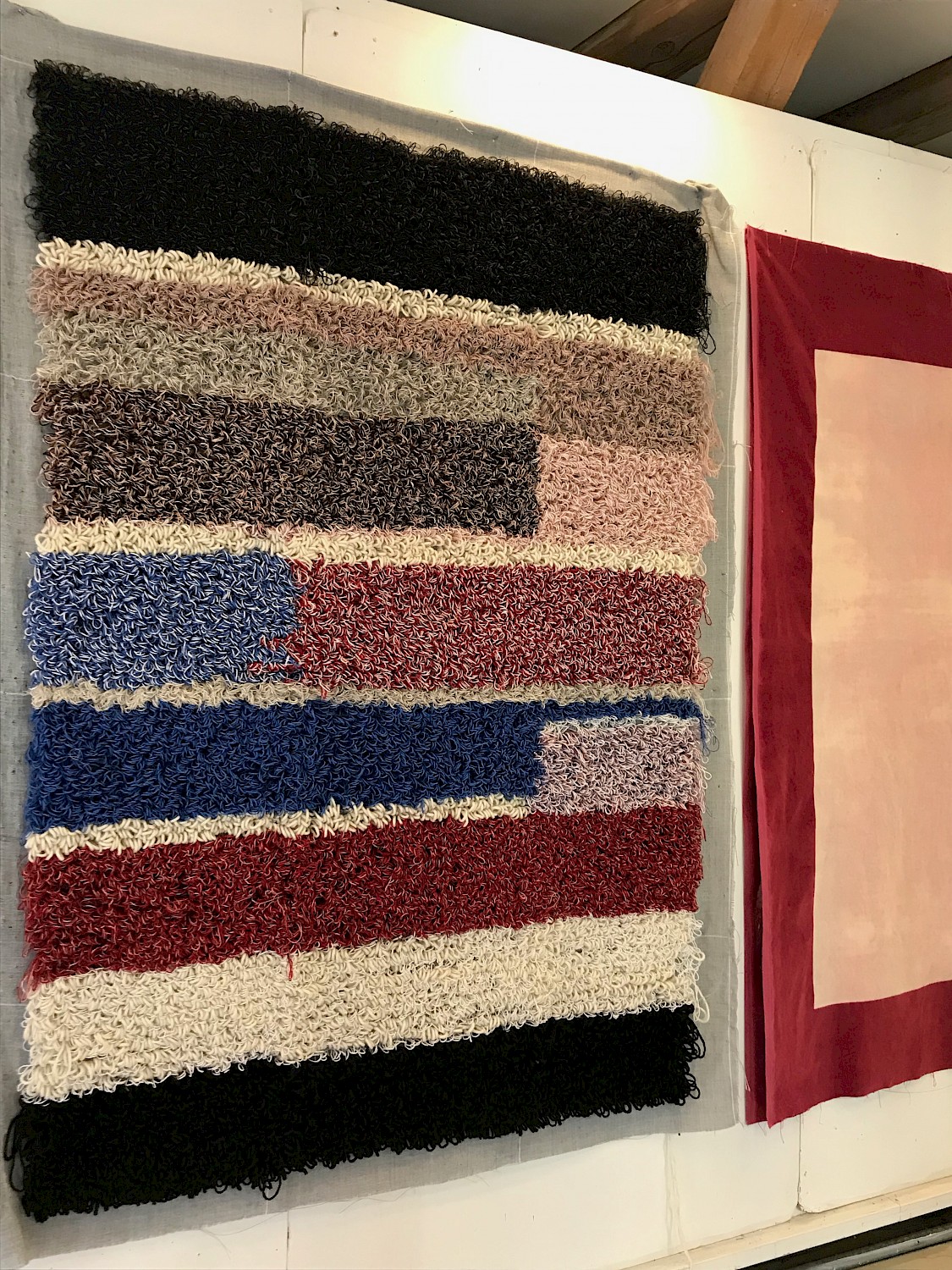 Excecuted at the Danish Art Workshops. Residency January-May 2019.
Materials: Velour, discharge, Yarn and tufting.
Photo Dorte Krogh