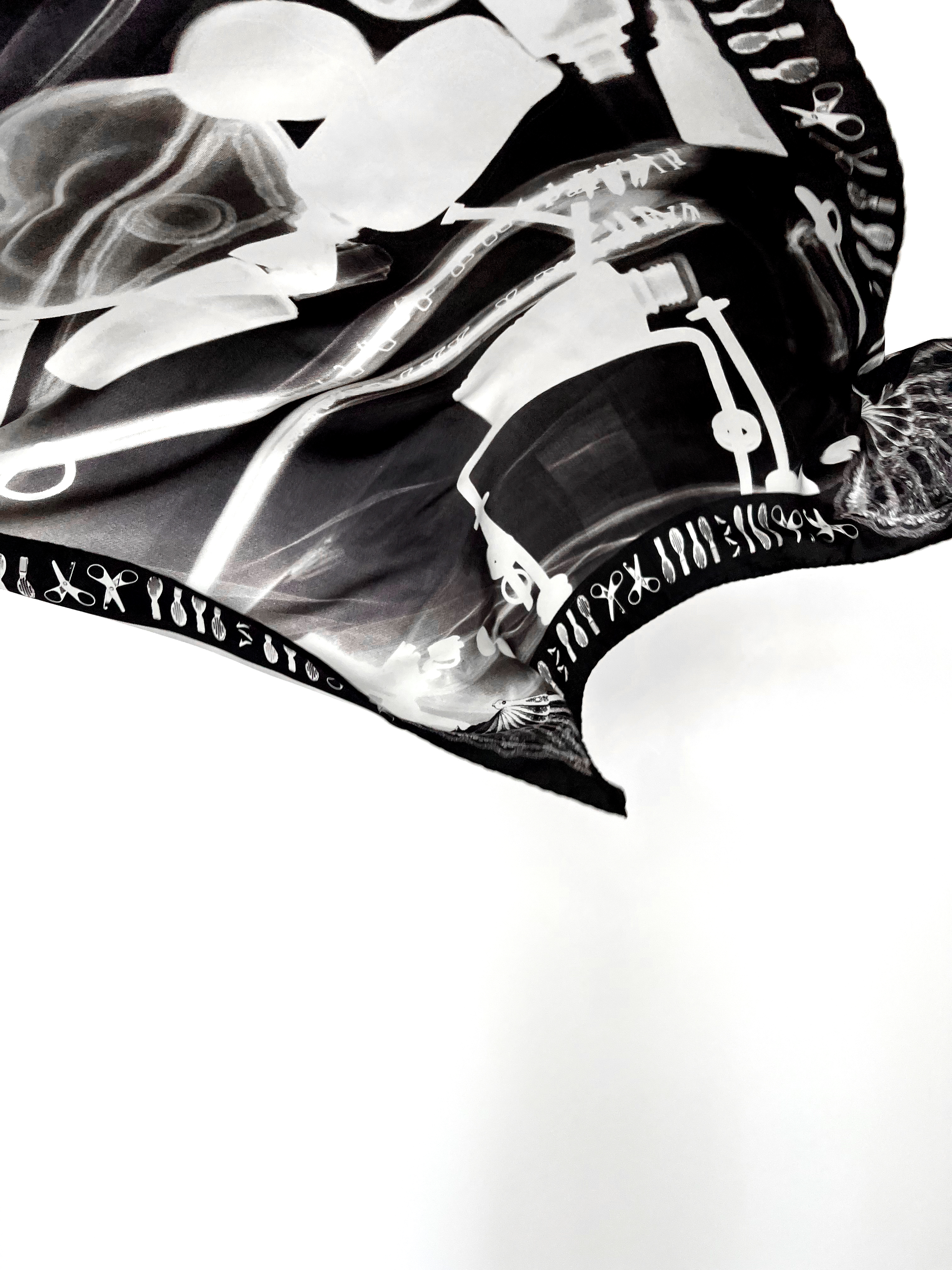 Vibeke Rohland´s SquareScarves are a link between art and fashion, their motifs based upon sign, symbol, form, repetition all connected by color as a piece of wearable art and communication.
She uses signs and symbols from her practice in known and unknown combinations.
SquareScarves, limited edition. 100% silk, hand hem, 90 x 90 cm. Produced in Italy.
Photograph by Sedsel Rohland